Connecticut – Approved CE
Chiropractic Online CE is recognized by the PACE program of the Federation of Chiropractic Licensing Boards.
Connecticut online (distance) continuing education allowance:
48 hours per renewal cycle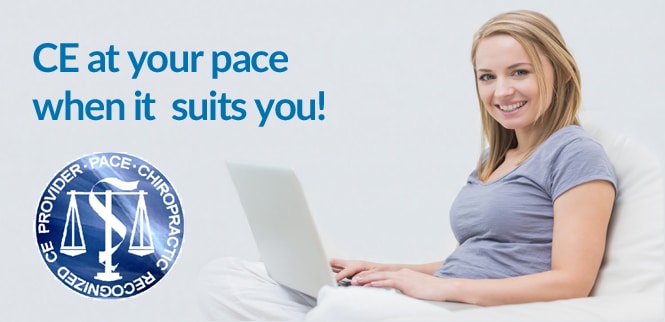 Choose from the following courses:
Please note: State CE requirements are subject to change. Please visit your State Board's website for the most up-to-date information. Please note that some States may not allow the same course to be repeated within the same relicensing period.